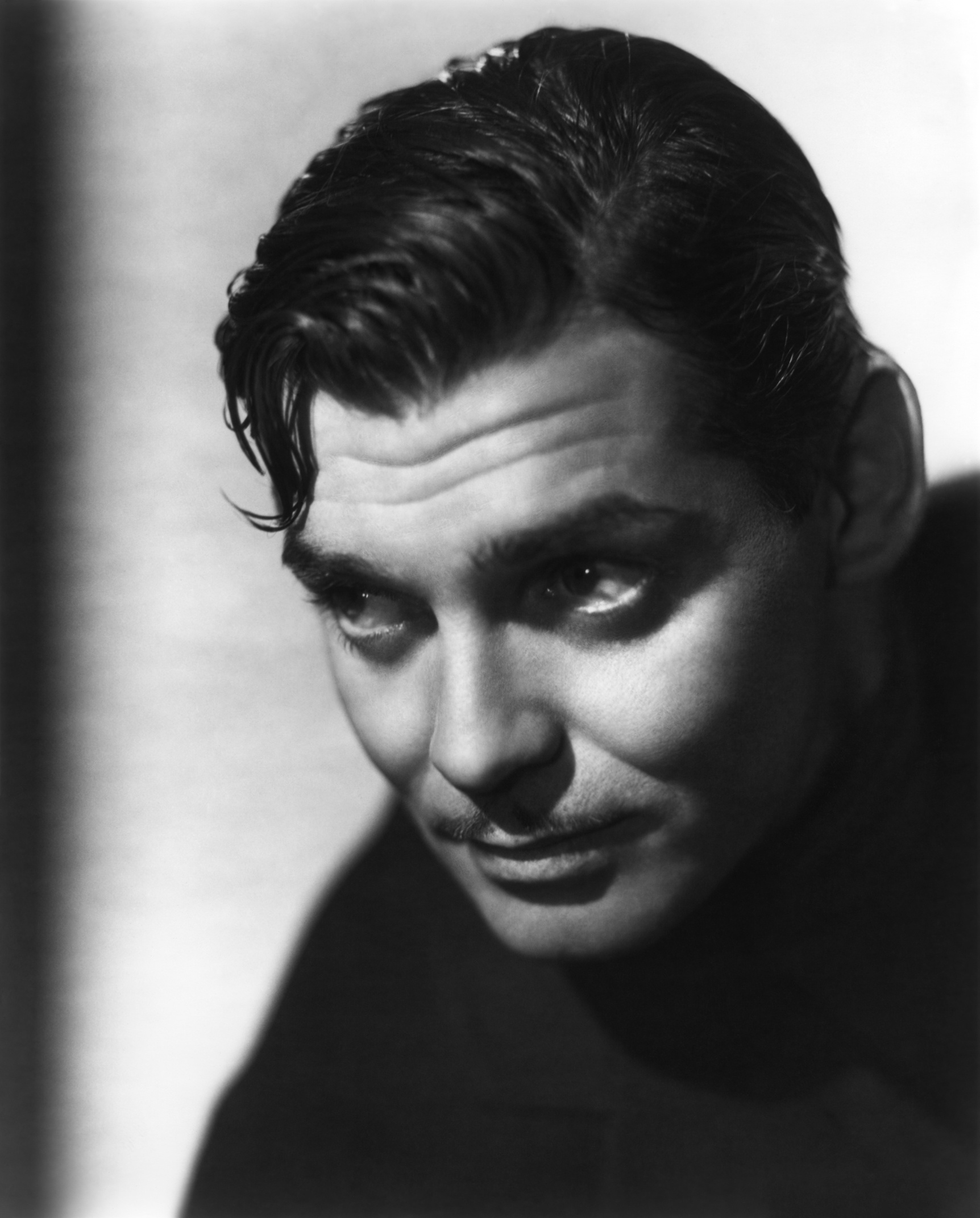 A photo could say a thousand words with regards to Clark Gable.. Beneath those dark eyes and chiselled good looks is a brooding vault of masculinity just bursting to get out. Named 'The King of Hollywood', Gable starred alongside some of Hollywood's finest leading ladies.. from Joan Crawford, Lana Turner to Jean Harlow. His most famous role was in 'Gone With The Wind' which won him his third Academy Award Nomination for Best Actor.. If you've seen that movie then it's not hard to work out why. Mr Gable is all man... and then some.
Gable to me embodies masculinity in a timeless way.. not to mention he oozes charisma, intellect and best of all humour! My favourite movie of his is 'It Happened One Night' (1934) where he stars alongside Claudette Colbert in a fantastic tongue-in-cheek romantic comedy, back when romantic comedies were ridden with innuendos and insatiable wardrobes. Claudette plays a rebellious socialite who decides to run away from her father in an attempt to forge her own life and decisions, along the way whilst taking the Night Bus she encounters Clark Gable who plays a hilariously vindictive charmer.. I shant spoil the plot but it's worth a watch! Here's my favourite scene... Gable smoking in bed whilst it's raining outside.. what a dream!
It's said that the happiest in Gable's life was during his marriage to Carole Lombard, together they were a force to be reckoned with.. he provided her with the stability she needed ad he thrived from being around her frank, youthful and energetic persona. After 3 years of happily married life, Lombard was killed in an aeroplane accident, leaving Gable in a state of shock and isolation, he retreated to their shared home to mourn. Although at home he had broken down, he managed to maintain professionalism on set and kept his unruly drinking habits and breakdowns for away from the spotlight. After the war Gable started a production company with Jane Russell and her husband and slowly became frustrated by the lack of decent roles presented to him by MGM... several years later he sadly passed away from a heart attack.
There's a wealth of information on Gable online, so instead I will leave you all with some beautiful images of the most handsome man to reign in Hollywood...
Enjoy!
Samira