Adrian & Greta Garbo
It's almost impossible to truly appreciate the grace, femininity and glamorous gowns that adorned the gorgeous women of Hollywood through the middle-century, without fully understanding the crafty creatives behind them. Without these people, there would've been no golden age of glamour, no silver screen adoration... and certainly would've taken away the allure of the goddesses portrayed upon the huge cinema screens.
Hollywood costume designers were considered on par with world class couturiers and fashion designers, yielding as much, if not more, influence over the mass-market consumers and chain-retailers. Studios would secure themselves the most talented individuals, who would become as famous for their designs as the actresses for their acting. Early silent movies were a little too out of reach of the consumers and couldn't have much influence on the mass-market due to the luxurious fabrics and furs, along with the strings of pearls adorned by all the actresses, leaving the audience in awe of the designs , but still leaving the image unobtainable. In the 20s, detail wasn't so important on screen, and there was no real need for costume designers. As technology advanced and the movies were being projected onto larger screens by bigger audiences, the studios began to feel the pressure to create gorgeous outfits that looked just as wonderful up close and enlarged, thus creating the role of the costume designer.
I think it's safe to say that when watching any Bette Davis, Joan Crawford or Greta Garbo movie, we are all left with a feeling of 'wow', the unadulterated glamour and lavish use of satins and embellishments, leaves ( anyone with an eye for vintage design ) in absolute awe, it creates this goddess-like image upon the screen, their tumbling tresses and floor length gowns, blood red lips against a canvas of ivory skin, it leaves one wondering... who exactly influenced this image and how did this become the norm for most women in the 30s-late 50s? I've always had a fascination with the seduction and glamour of the silver screen starlets, I think it's time to introduce to some of you who may not be aware, the creative geniuses behind some of the most iconic designs and influences of mid-century fashion. Through the 40s, costumes became a little harder to create with such lavish fabrics due to rationing, the introduction of hats and accessories became huge. Post WW2 saw the costumes take another glamorous turn, With Christian Dior's "New Look" introduced, boned corsets and girdles built into strapless gowns became the norm. The majority of women began to re-create this iconic look, fur stoles, hats and gloves became an everyday essential for women.
During her long career, she was nominated for 35 Academy awards, and won eight times- more oscars than any other woman. Looking at Edith's track record, it is easy to see why she has remained one of the most influential costume designers of all time. Although Edith never officially studied Art or Costume Design, she was scouted by Paramount Pictures as a costume sketch. Edith maintained her career at Paramount for 44 years, which in Hollywood years, is an absolute lifetime! Edith was well-known and loved by many of the leading female stars, this was due to her low-key working style and the fact (unlike many of the male designers of the time) she consulted extensively with the actresses before designing for them. The one thing that always resonates with me about Edith, is that she always avoided following current fads, and was way ahead of her time in the fact that she did what she wanted and went with her gut feeling with most of her designs. She's cited as being one of Alfred Hitchcock's favourite costume designers. Controversially passing off Givenchy's designs for Audrey Hepburn as her own, Edith has never been short of critique, especially as she only admitted this faux pas in 1981... almost 40 years after stating it. She was also rumoured to hand sign her students work with her signature and pass off their illustrations as her own. Speculative as her personal life was, it is impossible to question the creations she herself created. Her signature look was actually somewhat 'uniformed', she was as famed for her horn-rimmed round glasses and fringe, as she was for her wonderful designs. I'll now post some of my favourite of her creations on my favourite actresses...
Mae West in She Done Him Wrong
Paulette Goddard in The Cat And The Canary
Veronica Lake in Sullivan's Travel
Ginger Rogers in Lady In The Dark
Bette Davis in All About Eve
Bette Davis in June Bride
Gloria Swanson in Sunset Boulevard

Marlene Dietrich in Witness For The Prosecution
Ingrid Bergman in Notorious
Known for his impeccable styling and camera-tailored costumes that set cinematic precedents, Adrian viewed the female form in a whole new perspective. He single-handedly gave Jean Harlow her venus-like beauty, he transformed Joan Crawford from flapper du jour into a sleek, sophisticated socialite, he created the Greta Garbo fantasy... with her abstract linear proportions adorned in sumptuous gowns and couture. Despite his success Adrian was sadly never nominated for an Academy award, however this has never effected his fame or icon status to this day. He famously said
"It was because of Garbo that I left MGM. In her last picture they wanted to make her a sweater girl, a real American type. I said, 'When the glamour ends for Garbo, it also ends for me. She has created a type. If you destroy that illusion, you destroy her.' When Garbo walked out of the studio, glamour went with her, and so did I."
... he ended up marrying Janet Gaynor in 1939, despite his homosexuality they managed to maintain a platonic marriage up until his death in 1959. I leave you with some of my favourite designs by Adrian during his career at MGM.
Jean Harlow in Red-Headed Woman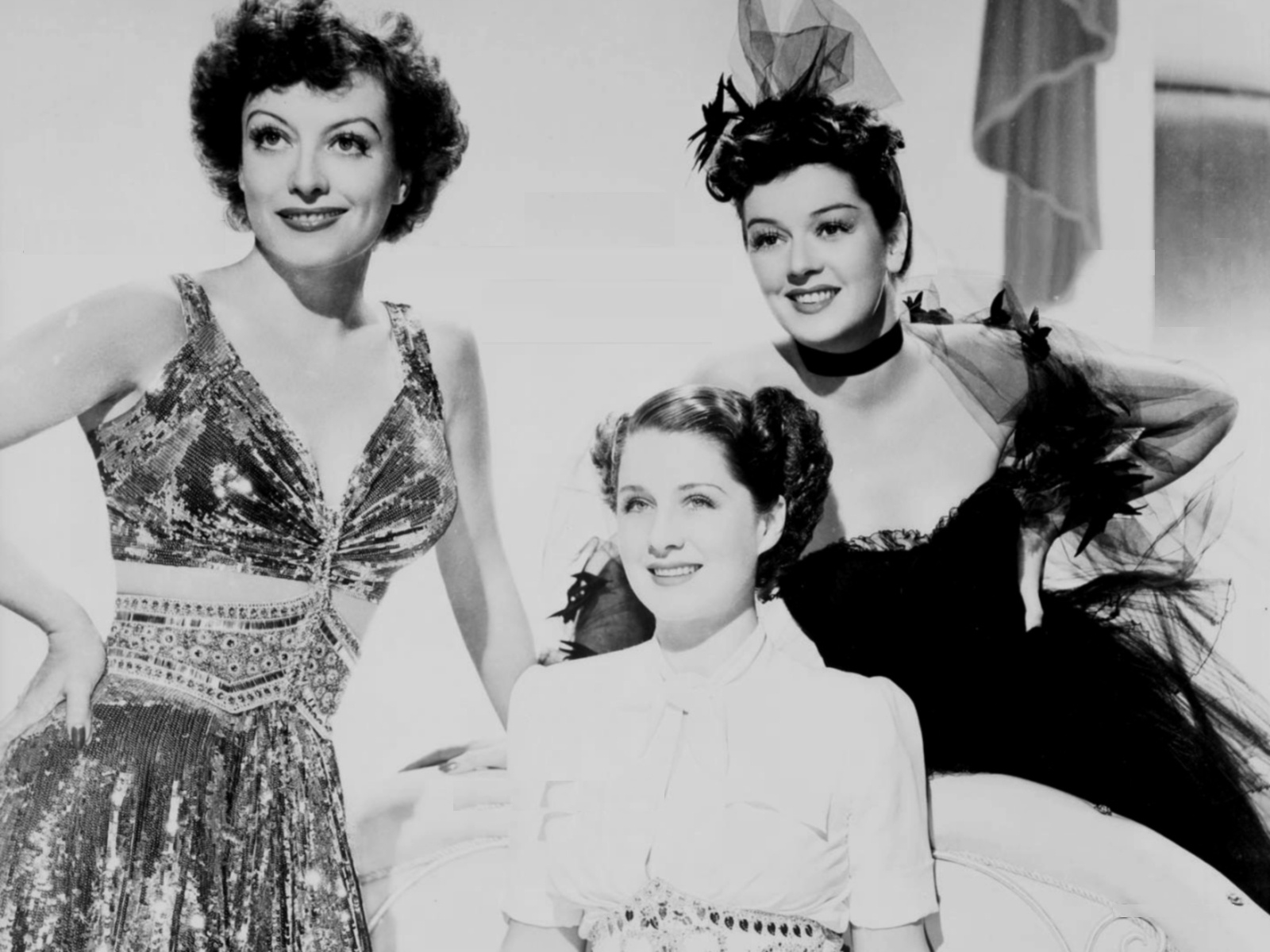 Joan Crawford & Co in The Women

Joan Crawford in Grand Hotel
Phyllis Haver in Chicago

Greta Garbo in Romance
I hope some of you have got some enjoyment from these breathtaking gowns and gorgeous leading ladies. I can speak for myself when I say, had it have not been for these iconic costume designers... Joan Crawford may never have got her shoulder pads, Jean Harlow may never have had her satins... and I certainly wouldn't have been so inspired through the years.
Be Well
Samira